Back to Portfolio Landing Page
pixels2Pages Marketing Page
Forever acquired pixels2Pages, a popular site for users of our desktop software. They sell memberships to access their exclusive templates, training videos, creative challenges, and community of enthusiastic scrapbookers. Though they had an established and vibrant community and six years of content built up, their visual branding was a stark contrast to Forever's.
Goals #
Create landing page on forever.com that details what pixels2Pages is and what you can purchase
Use visuals that match Forever branding without losing the essence of pixels2Pages
Help pixels2Pages team feel comfortable with the transition
This was the first step at integrating pixels2Pages into the Forever ecosystem. We needed a path for people on forever.com to purchase a membership without changing the underlying technology just yet. This would buy us time to determine how to move forward with a deeper integration and allow purchasing through Forever.
My Role #
I was the sole designer and front-end developer on this project. I worked closely with the founder of pixels2Pages to understand their business's evolution and current state, how it could fit into Forever, and what their members valued most from their memberships.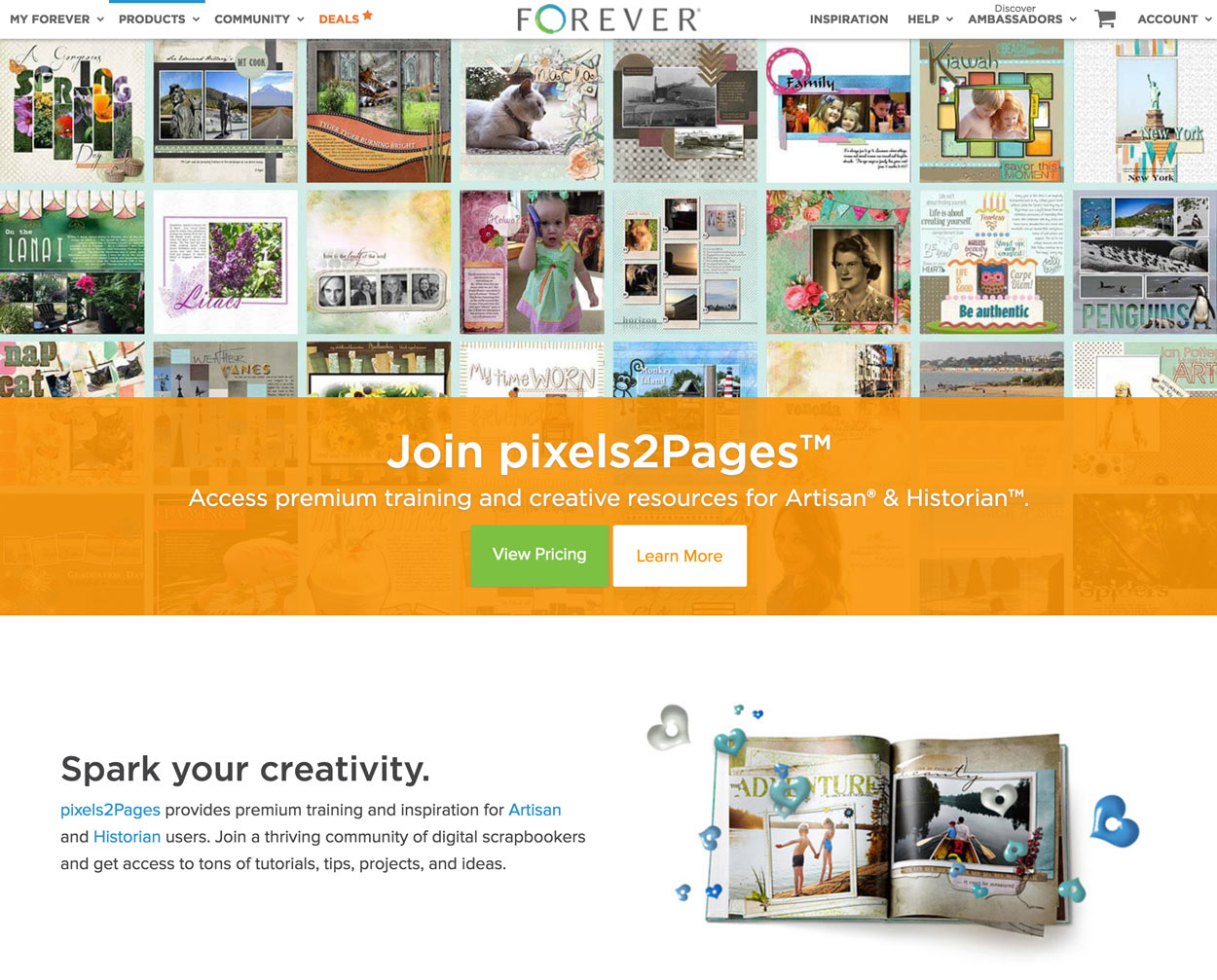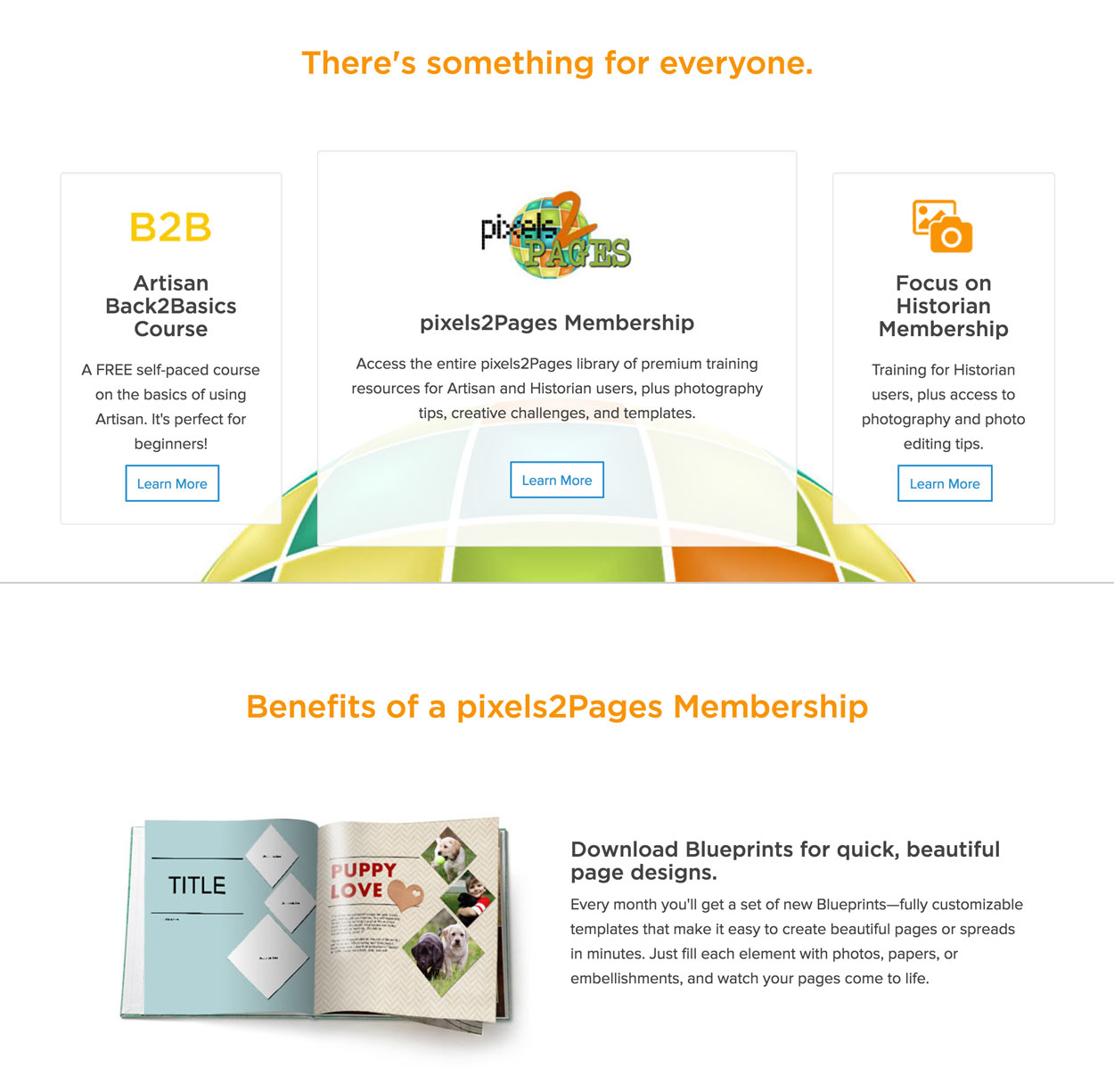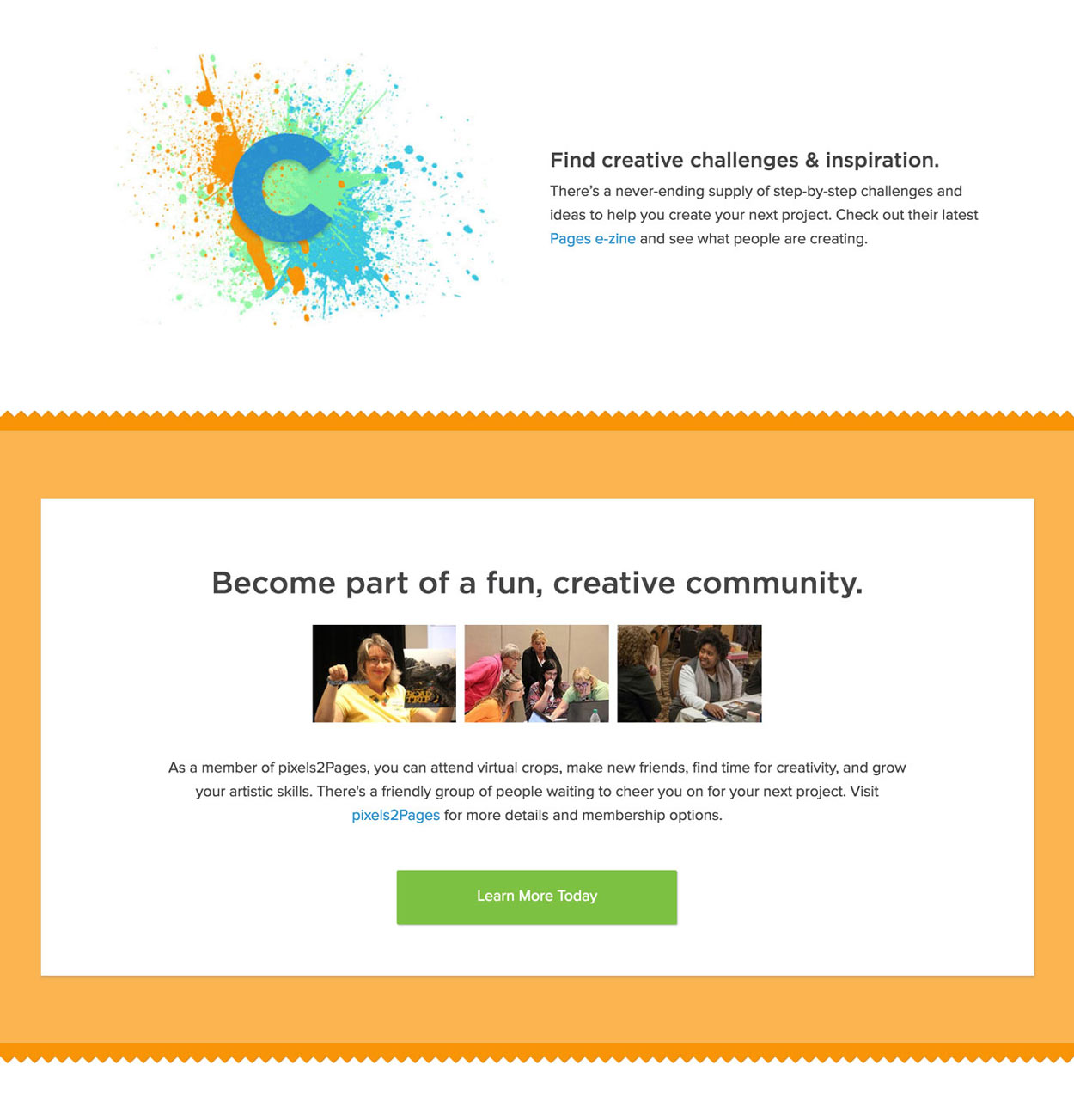 Results #
We launched a successful page that everyone was happy with. pixels2Pages was able to feel like part of the team, their products were accessible from forever.com without taking up the development team's time, and we had a solid base for further iteration down the road. A few months later I helped transition the purchase process into our ecommerce platform, and pixels2Pages membership sales have continued to grow since then.
---